Spin Digital Releases a New Version of its Media Player Featuring HEVC and VVC 8K HDR at 120 FPS
Berlin, May 15, 2023 –  Spin Digital announced the release of a new version of its media player (Spin Player v4.0) for high-end media applications featuring full-spec 8K support including: 8K resolution, High Frame Rate (HFR), High Dynamic Range (HDR), and Wide Color Gamut, with HEVC and VVC codecs.
Spin Player v4.0 is a professional software player designed to deliver the maximum playback experience for applications requiring 4K, 8K, and beyond, including high-frame rates and low-latency streaming.
The main highlights of the media player are listed below:
Ultra-optimized CPU-based decoders for HEVC and VVC
VVC 8Kp60 playback on a compact desktop PC
Support for VVC Multilayer profile for spatial scalability
Support for uncompressed video playback up to 8Kp120 4:2:2 10-bit
Maximum performance for UHD HFR applications: 4Kp120 and 8Kp120 with HEVC and VVC
Next Generation Audio (NGA): MPEG-H Audio up to Level 4
Advanced video rendering engine with GPU (HDMI) and SDI interfaces
Low-latency TS-over-IP live streaming: UDP, RTP, SRT, RIST, Zixi
HTTP streaming: HLS, DASH
Full-spec 8K Support
The media player is a professional CPU-based application based on the HEVC/H.265 and VVC/H.266 video coding standards which has been engineered to provide the quality and performance required by UHD broadcast applications, live streaming, large-screen immersive media, and post-production workflows.
As a result, the player is well suited for a wide variety of 8K applications, including:
8K distribution: File and live playback of 8Kp60 4:2:0 10-bit HDR videos encoded in HEVC or VVC at distribution bitrates up to 80 Mbps.
8K contribution: File and live playback 8Kp60 4:2:2 10-bit streams encoded in HEVC at broadcast contribution bitrates up to 250 Mbps.
High-fidelity 8K: Visually-lossless playback of 8Kp60 HEVC content in master-file quality with 4:4:4 12-bit format at very high bitrates from up to 600 Mbps.
8K with High Frame Rate (HFR): HEVC, VVC, and uncompressed playback of 8K 10-bit HDR content with HFR up to 120 fps to drive high-quality applications to the next level of visual experience.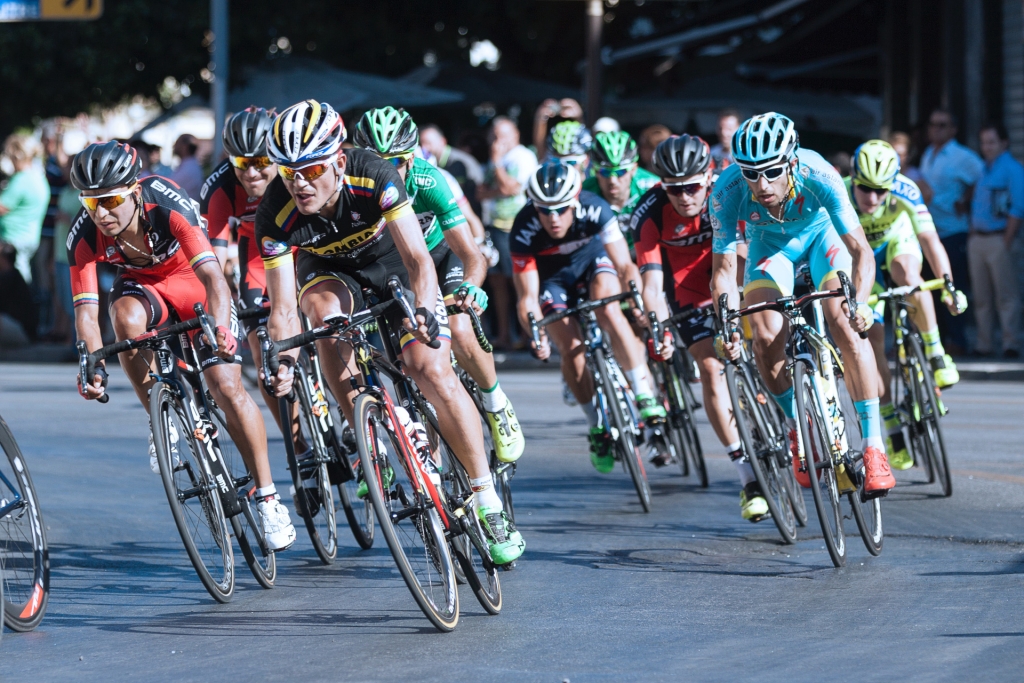 VVC 8Kp60 Playback on a Compact Desktop PC
Spin Digital's VVC software decoder has been fully optimized for the latest generation of CPU architectures for both servers and desktops. As a result, Spin Player is able to perform real-time 8Kp60 HDR playback on a compact PC with an Intel Core i9-13900K CPU, used for 8K VVC decoding, and an Intel ARC A770 GPU used for video rendering and  connected to the 8K TV using an HDMI 2.1 interface.
The VVC player running on an Intel NUC 13 Extreme Platform has been shown in action at the NAB 2023 Exhibition in Las Vegas. For more information about this showcase, click here.
Beyond 8K
The media player also enables real-time 12K and 16K playback on a single workstation for very large-screen visualization systems such as dome projections, video walls, and VR/360° immersive environments.
The player facilitates versatile screen and playback layouts using multiple GPUs or SDI devices in tiling (single large surface),  cloning, and alternate rendering modes.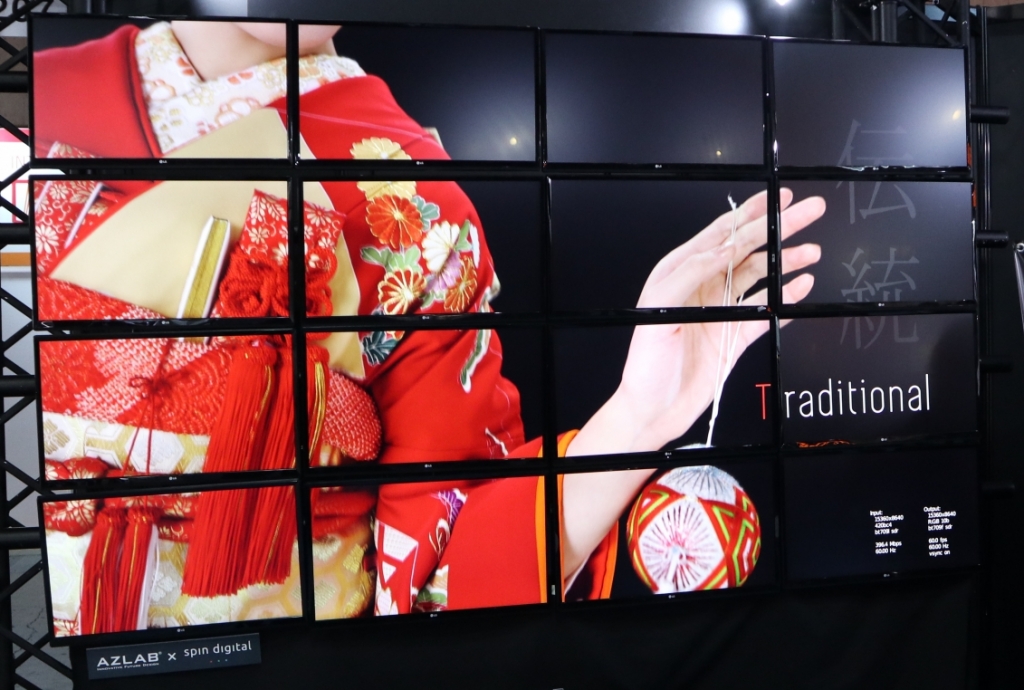 Additional Key Features
Next-generation audio:  Spin Player v4.0 supports MPEG-H Audio, a Next-Generation Audio (NGA) format providing immersive and personalized audio experiences for broadcast and new media services.
Low-latency streaming: The media player has been optimized for low-latency live streaming using TS-over IP streaming protocols such as SRT, RIST, and Zixi. as well as HTTP-based live streaming using HLS and DASH
Professional audio and video interfaces: The player can be used with multiple video and audio interfaces including GPUs with HDMI and  DisplayPort, SDI cards for professional audio and video, and ASIO for low-latency and high fidelity professional audio.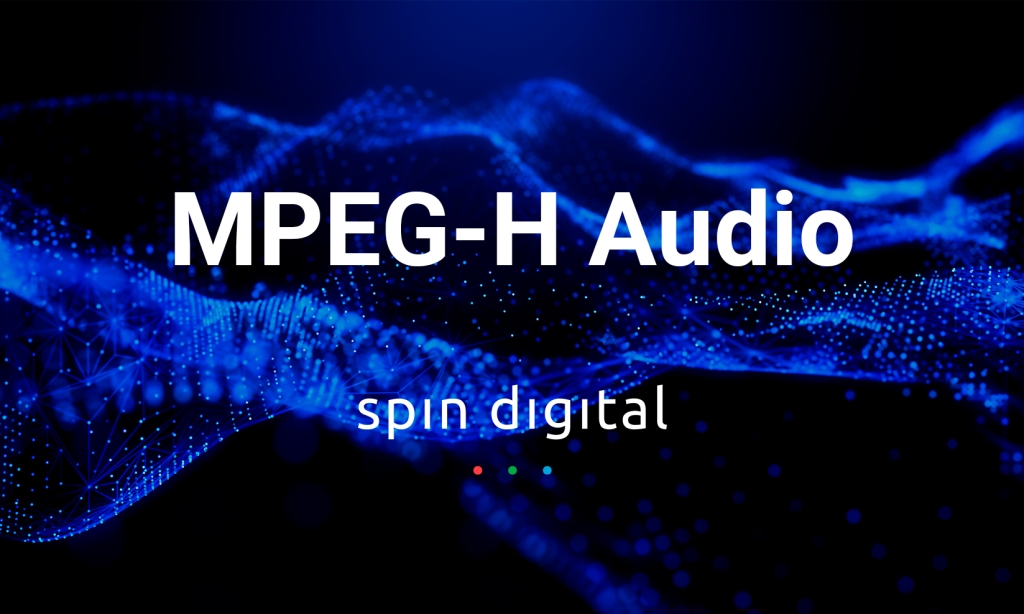 One Player, Three Editions
The new media player is being released in three editions depending on the video codec and format: Spin Player HEVC, Spin Player VVC, and Spin Player Raw.
Availability
Spin Digital's media players are available now for licensing. A demo version or a quote can be requested online: https://spin-digital.com/demo-or-quote/
Contact Information
For more information visit our website: https://spin-digital.com/contact/ or send us an email: info@spin-digital.com