Products/
SPIN ENC LIVE
Real-time HEVC software encoder optimized for high-end live applications in broadcast and Internet streaming.
A state-of-the-art HEVC/H.265 software encoder that provides high compression and high quality combined with high processing efficiency oriented towards live applications.
With a flexible and cutting-edge CPU design the encoder is ready for next-generation applications including live 4K internet streaming, 8K broadcasting, and 12K immersive live experiences.
Spin Enc Live is more than an optimized HEVC encoder, it is a complete solution for live applications with support for input capture and output streaming.

Download the whitepaper on Spin Enc Live here.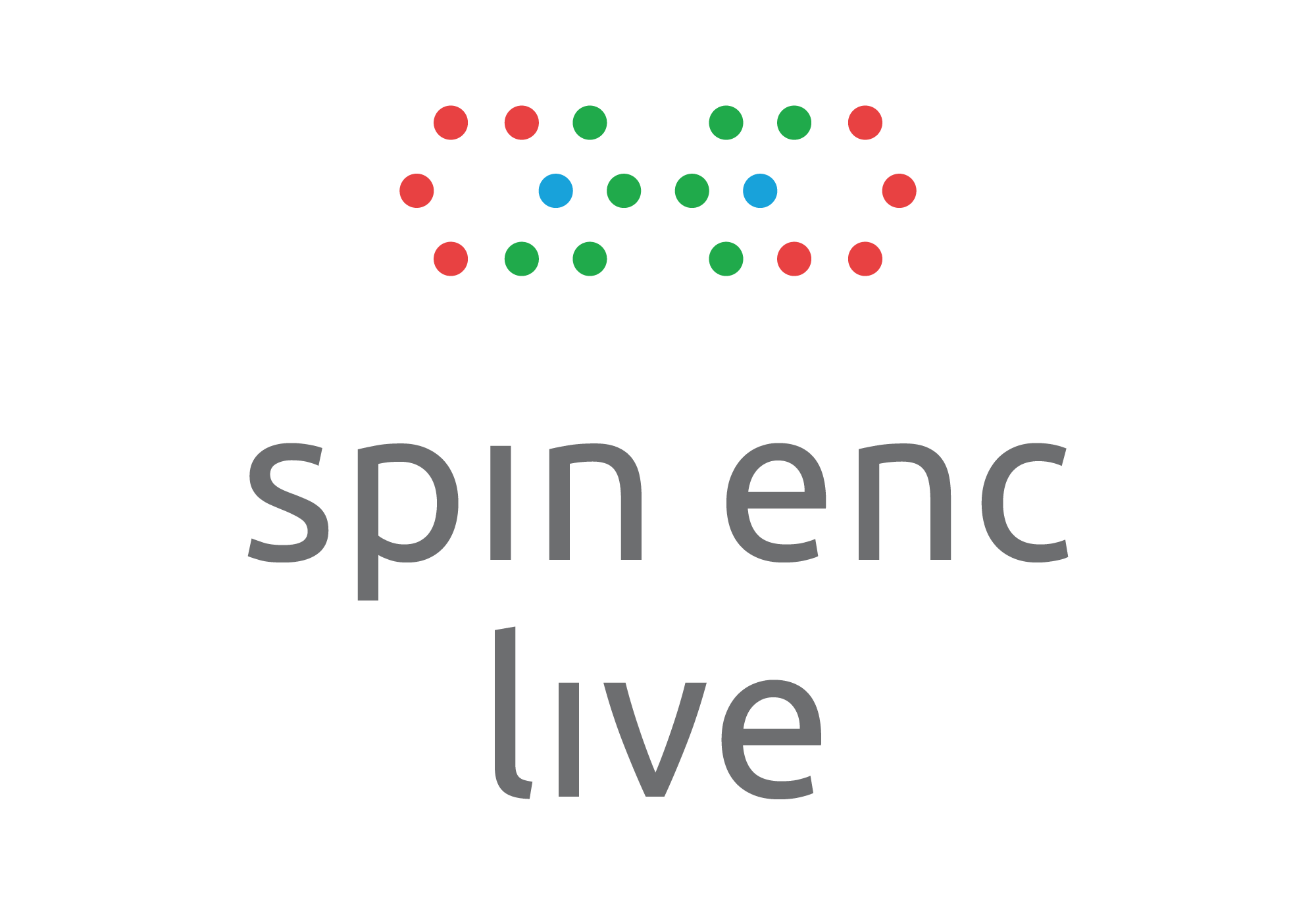 Key Features
STATE-OF-THE-ART HEVC SOFTWARE ENCODER
Based on Spin Digital's advanced decision algorithms for fast encoding combined with a highly optimized implementation designed to scale to many CPU cores and fully utilize the latest SIMD media instructions.
HIGH-END REAL-TIME ENCODING
HEVC live encoding for next-generation formats including 4Kp120, 8Kp60, and 12Kp30 with compression efficiency comparable to best-in-class offline encoders.
PROFESSIONAL VIDEO
Support for distribution and contribution formats with 4:2:0 and 4:2:2 chroma sampling, and up to 12-bit.
PERCEPTION-OPTIMIZED ENCODING
Includes a novel quality optimization mode designed to increase the perceived quality of compressed video at low bitrates.
ADAPTIVE BIT RATE (ABR) LIVE STREAMING
From a single live source several versions of the content with different resolutions and bitrates can be encoded in real-time and streamed simultaneously for ABR applications over the Internet.
8K-to-8K LIVE TRANSCODING
Enables real-time transcoding of 8Kp60 HEVC contribution stream into 8Kp60 HEVC distribution formats.
SUPPORT FOR THE ARIB STANDARD (STD-B32)
Broadcasting of HEVC video in 8K resolution for the Japanese Super Hi-Vision format.
DESIGNED FOR LIVE APPLICATIONS
Provides key features for live workflows in broadcasting and Internet streaming, including: real-time operation mode, HRD model compliance, broadcast-level CBR control, and constrained VBR control.
INTEGRATED I/O MODULES
Complete live encoding solution with input capture based on SDI interface and HEVC TSoIP, and simultaneous output delivery for broadcast (UDP, RTP, SRT, RIST, Zixi) and Internet (HLS) streaming.
CLOUD STREAMING SUPPORT
Delivers TSoIP streams compatible with AWS MediaConnect, and HLS streams over AWS S3, AWS Elemental MediaStore, and CloudFront.
LOW-LATENCY
Specially optimized to guarantee minimal latencies in both high-efficiency (long GOP) and low-delay (shot GOP) operation modes.
COST-EFFECTIVE
Software solution based on standard server platforms that are easy to deploy and scale.
Platform Support
OS
Red Hat Linux 7/8, Ubuntu Linux 18.04/20.04
CPU
X86_64. SIMD instructions: SSE 4.1, AVX2, AVX512, VNNI
SDI
AJA Kona 5 (12G), AJA Corvid 44 (12G), AJA Corvid 88 (3G)
Package
HEVC real-time encoder
Web-based graphical user interface
Product documentation