Spin Digital Announces a VVC 8K Decoder and Media Player
Berlin, June 21, 2021 — Spin Digital, a provider of high-end video coding solutions, announces the availability of an 8K real-time software decoder and media player with support for the Versatile Video Coding (VVC) standard.
VVC, also known as H.266, is the next-generation video coding standard designed to reduce the bitrate beyond HEVC for applications such as 8K broadcasting and streaming. In addition to compression gains, VVC/H.266 includes tools for efficient compression of HDR videos, adaptive streaming, spatial scalability, screen content, and 360° video.
The VVC/H.266 standard has the ability to compress 8K video at unprecedented low bitrates enabling efficient transmission over current and future distribution networks.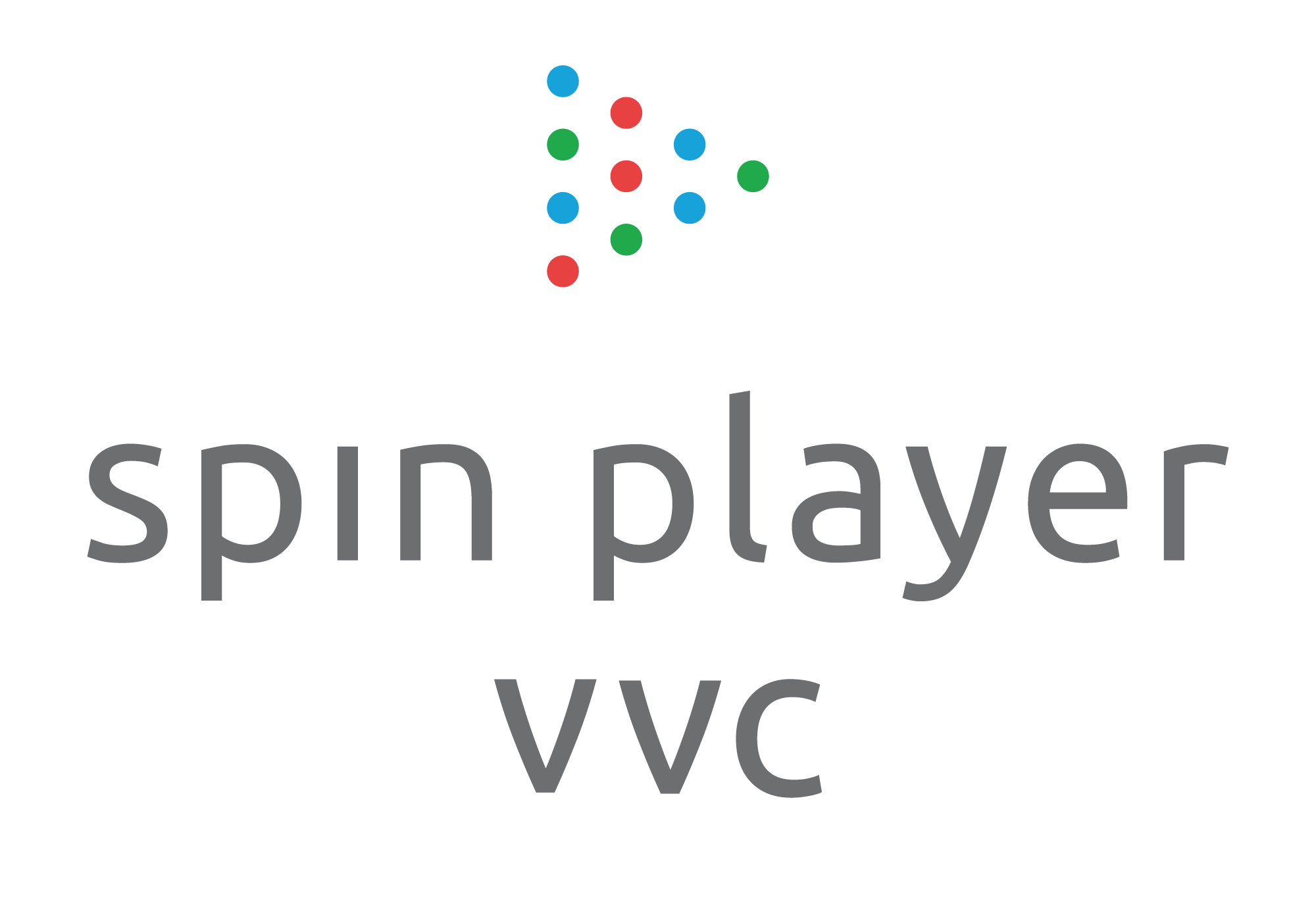 Media Player and SDK for 8K HDR with VVC
Spin Digital has developed a real-time software video decoder compatible with VVC, which has been integrated into a complete media player that supports the full 8K format including higher pixel counts, High Dynamic Range (HDR), wide color gamut, and High Frame Rates (HFR).
The key components of the VVC media player developed by Spin Digital are:
A highly optimized CPU-based VVC decoder capable of processing 8K videos at 60 Hz and 120 Hz in real-time using latest generation CPUs.
An advanced video render engine for 8K with HDMI 2.1 (GPU) and SDI output interfaces.
In addition, the VVC decoder has been included in Spin Digital SDK for simplifying the development of next-generation video applications with enhanced visual experience at low bitrates.
Media Player for VVC Scalable Video
VVC also supports scalability, a technique for efficiently coding video in multiple layers, each layer representing a different resolution or quality of the same video. 8K services can be deployed with scalability enabled in order to support networks, receivers and display devices with different capabilities.
Spin Digital's VVC decoder also processes scalable streams in real-time, and allows users to select the desired layer for display. The new VVC player has been tested with scalable streams that contain three spatial layers: 1080p (Full HD), 4K (UHD-1), 8K (UHD-2).
Availability
A preview version of the 8K VVC decoder and media player is available now. A demo version or a quote can be requested online.
https://spin-digital.com/demo-or-quote/
Spin Digital's VVC 8K Player – Specifications
The main specifications of the media player are summarized in the table below:
VVC codec profiles
Main 10, Multilayer Main 10
Resolutions
720p, 1080p, 2160p (4K), 4320p (8K)
Custom resolutions also possible
Frame rates (Hz)
25, 30, 50, 59.94, 60, 100, 119.88, 120
Chroma format
4:2:0
Bit depths
8-bit, 10-bit
Color gamuts
BT.601, BT.709, DCI-P3, BT.2020
Transfer functions
SDR: BT.1886 (BT.709), sRGB
HDR: HDR10 (ST2084), HLG (STD-B67)

Scalability modes
Temporal, spatial, quality (SNR)
Recommended CPU for 8Kp60
Intel Xeon Gold 6330 (28 cores)
Recommended CPU for 8Kp120
2x Intel Xeon Gold 6338 (2x 32 cores)
Rendering devices
GPU (HDMI 2.1): NVIDIA RTX 3000 Series
SDI: AJA Kona 5, AJA Corvid 44 12G

Trademarks
Spin Digital is a trademark of Spin Digital Video Technologies GmbH.
Other trademarks remain the property of their owners, and are used here for descriptive purposes.